Polly the Parrot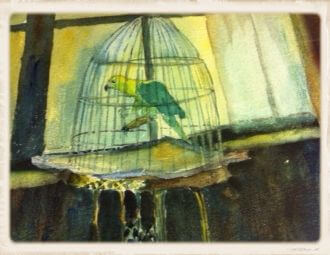 Polly the Parrot moved into the Caribou Hotel in 1918, when Captain James Alexander, owner of Engineer Mine (and the BC Minister of Mines in 1913), asked the Gideons to take care of him, (Polly was a male), while he and his wife went 'Outside'. They were both lost in the wreck of the Princess Sophia and Polly became a permanent resident of the hotel.
Polly enjoyed singing opera and entertained guests with his renditions of "I Love You Truly" and "Springtime in the Rockies". He was internationally famous for his fondness for crackers and liquor and he is buried beneath a lavish bronze marker in the Carcross Cemetery. Polly sang opera, spewed profanity, and lived 126 years until his demise in 1972. When Polly passed away, big game guide Johnny Johns, sang Polly's favourite "I Love You Truly," during the community farewell.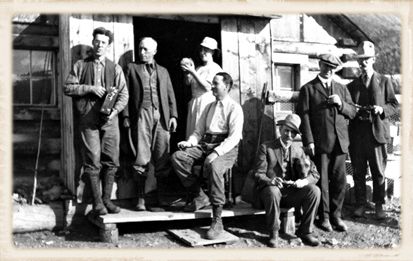 Capt. Alexander is seated in the photo.