Dragon's Den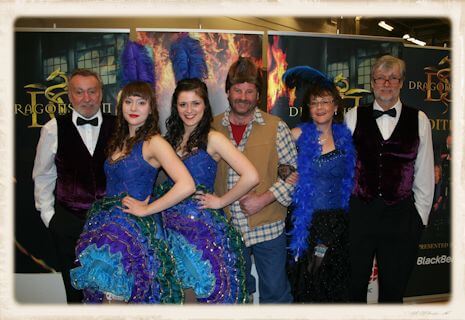 Dragon's Den Pitch - April 2013
In the photo, from Left to Right, are: Lyall Murdoch, Nicole Murdoch, Alita Powell, Jamie Toole. Anne Morgan and Grant Simpson
As Yukoners, we are very pleased to let you know that the Caribou Hotel pitch was selected to appear in an episode of Dragons' Den, airing Wednesday, January 29th, 2014 at 8 p.m. (8:30 p.m. in NFLD) on CBC Television.
Jamie and I would like to extend our heartfelt thanks to our creative team. With the talent of these special Yukoners and the generous contribution of their time, we were able to create a unique and fun presentation for the Dragons.
We also very much appreciate the support of local business people who were able to provide their expertise.
We are grateful for all the support we received for our Dragons Den presentation and would like to extend special thanks to the Yukon Government Enterprise Trade Fund that provided support for our Pitch.